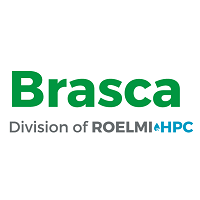 Brasca is an Italian company that produces speciality raw materials in the form of emulsions, liquids and waxes, as well as high performance concentrates and derivatives of mineral, vegetable and synthetic origin.
Key technologies include natural and synthetic waxes, fruit waters, olive oil fractions with unique characteristics and natural butters.
Brasca also develop tailor-made formulations and ingredients as well as producing waxes in user-friendly forms such as pearls and drops.