Meet The Team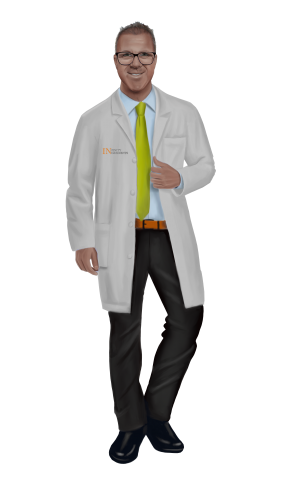 Andrew Goodwin
Technically trained with a Ph.D. in chemistry, Andrew entered the cosmetics industry 18 years ago with 3V Sigma, before joining Rahn UK. Andrew co-founded Infinity Ingredients in 2013 with a vision to build a company with a real point of difference in the world of ingredient distribution. As Managing Director, Andrew is responsible for the overall running of Infinity Ingredients, while also looking after our world-class suppliers and managing key accounts in the South. Andrew's dad taught him that selling is not complicated - listen to what your customer tells you, understand their business, build and maintain close working relationships, and never promise anything you can't deliver. Andrew passionately believes that 'People buy from People', and this has been the cornerstone of Infinity's success.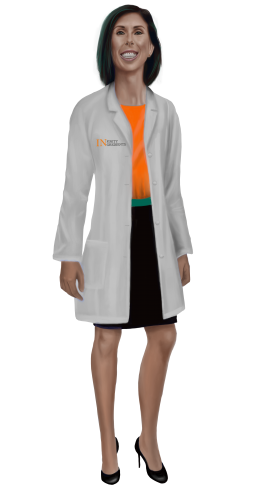 Clare Goodwin
Clare entered the cosmetics industry at the tender age of 16 with an apprenticeship at PZ Cussons, where she gained vast experience in the development of different product formats. Following many years of day release, she achieved a first class honours degree in Applied Chemistry and left PZC to further her career with E.C. DeWitt (brand owners of Clinomyn, Witch and T-Zone), where she first met Andrew, her now husband and business partner. Clare then switched to sales with IMCD where she progressed to Business Unit Manager. Clare went on to join Andrew at RAHN UK where the 'dream team' was realised. Clare joined Infinity Ingredients as Technical Sales Director in 2014, following the birth of their daughter.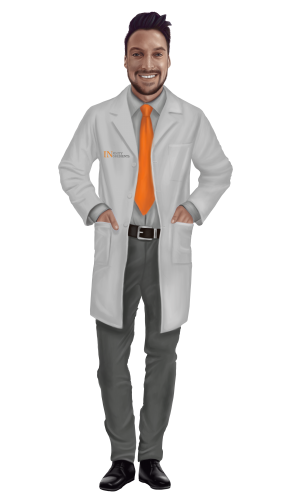 Jamie Bristow
Jamie is the Key Account Manager for Infinity Ingredients based in the South of the UK and has 8 years' previous experience in formulation & product development for a leading UK beauty manufacturer. Jamie is ready to present materials from Infinity's exciting and ever-expanding portfolio to meet yours and your customers' requirements and help your products stand out in an ever competitive market. He also enjoys using his technical experience to assist with formulation challenges. Outside of work, Jamie is an avid petrolhead who enjoys motorsport and taking part in track days.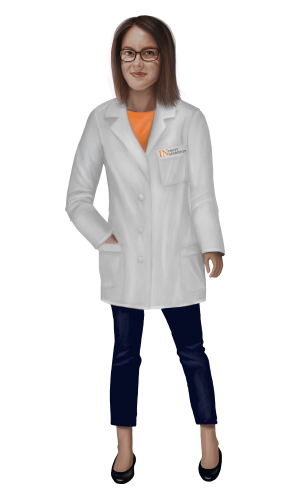 Magda Galaszewska
Magda joined Infinity Ingredients in 2015 as Internal Sales Manager. She holds a Master of Science degree in Chemistry from the University of Nicolaus Copernicus in Poland, where she discovered her interest in cosmetics. Magda is fuelled by her passion for understanding customer's needs and current trends in this fast changing industry. She believes uniqueness and efficacy in cosmetics is a key to success. In particular she loves working with start-ups and medium-sized businesses. Outside of work she enjoys baking, especially her famous home-made doughnuts.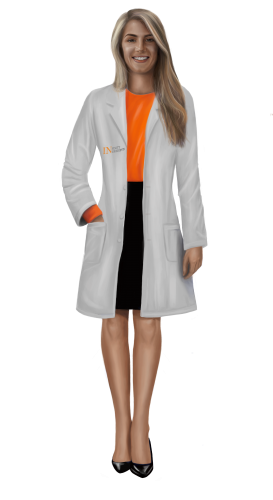 Gabbie Ormesher
Gabbie is the Technical Sales Manager and Regulatory Officer for Infinity Ingredients, joining in June 2019. She has a first class Honours degree in Biochemistry from the University of Liverpool and enjoys understanding the efficacy behind our ingredients and how they meet the ever changing trends within our market. Her hobby of online skin care blogging helps keep her informed of the latest trends. Gabbie completed her SCS Diploma in Cosmetic Science in 2021. Following many years' experience in the service sector, Gabbie has a strong passion for customer satisfaction, believing strong customer relationships are the key to success. Outside of work Gabbie enjoys trying different cuisine with Japanese & Spanish being favourites. The calories are offset with her love for swimming & running!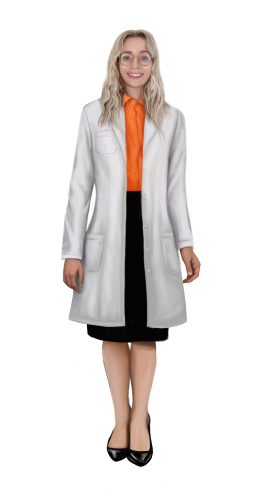 Claire Warnes
Claire joined the team as a Technical Sales Manager in December 2020. She holds a Masters in Chemistry from the Manchester Metropolitan University and has 8 years' previous experience in product development and regulatory affairs. To further increase her knowledge of the cosmetic industry, Claire completed the SCS Diploma in Cosmetic Science in 2015. Previously a customer of ours, Claire is very familiar with our exciting product range and has formulated with quite a few of the materials herself. She enjoys using her technical experience to help customers with any formulation challenges they may have. Outside of work, Claire is an avid baker and enjoys walks in the Lake District with a large flask of Yorkshire Tea!
Infinity Ingredients is a refreshingly different cosmetic ingredient distributor for the UK and Ireland. We deliver a high quality, personalised and informative service to all our customers, bringing new ideas, materials and concepts that will stimulate the mind and inspire the creation of innovative finished products. Infinity Ingredients creates an environment where business is conducted as a genuine partnership between both our suppliers and customers and where honesty and openness are paramount in our thinking.
Commercial Stocking Policy
Infinity Ingredients aim to hold stock of all products that are sold on a regular basis to our customers. Standard lead time for stock items is 5 working days, with express delivery available (for a small surcharge) within 2 working days. Non-stock, niche and speciality products are brought in to order with a lead time that will vary according to the supplier. To help reduce lead times for non-stock items, we are happy to arrange a stock holding for customer specific materials provided that the demand is covered by a call-off contract.
Sampling
At Infinity Ingredients, we understand that an efficient, speedy response to sample requests is one of the keys to success. We have almost all of our standard product samples in stock locally for prompt dispatch to our customers. We aim to have your sample on your desk within four working days from receipt of request. Of course, bespoke and niche samples will take a little longer, but by keeping customers informed of progress, development work can be planned accordingly.
Warehousing
Infinity Ingredients stock is conveniently located at a warehouse in Reading which has great access to the UK's supply chain infrastructure. Our logistics partner is a trusted and reliable part of the Infinity Ingredients set-up and shares our vision of a "prompt, right first time" service to our customers.